Minderman Shaft Puller SP1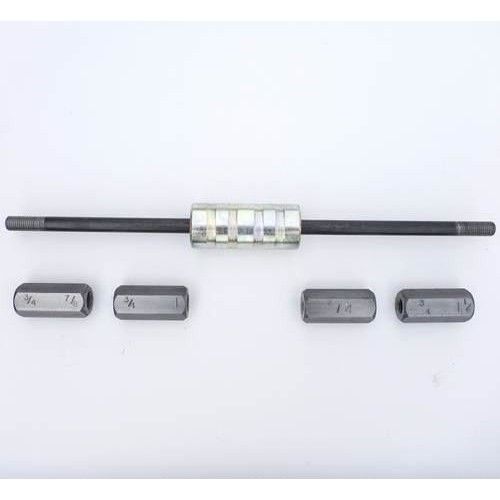 Shaft Puller 1" - 1.50"

The Algonac Shaft Puller is made of high quality stress proof steel to exacting specifications of maximum protection of the shaft threads. It operates on the jack hammer principle. You can pull the toughest shafts with no more lost tempers, pipe wrench marks, or skinned knuckles, just install the proper size nut, loosen coupling set screws and proceed with the slide hammer.
The new or repaired shaft can be put back into the boat by reverse procedure. The standard puller accommodates shafts from 1" through 1 1/2". Optional nuts for 7/8" shafts available.
Want to be sure you're paying the lowest price?
We guarantee it.

We are doing everything possible to provide you the best products at the lowest prices possible. Due to the high number of products in our store it is possible some of the prices on our products are not up to date.

If you find one of our products in stock. with a lower price than ours, please use this form. We will compare the prices and will offer you the product at the same price!
*Valid for U.S. websites only!
Please fill in the form below:
*
Required fields