Minderman Strut Puller STBP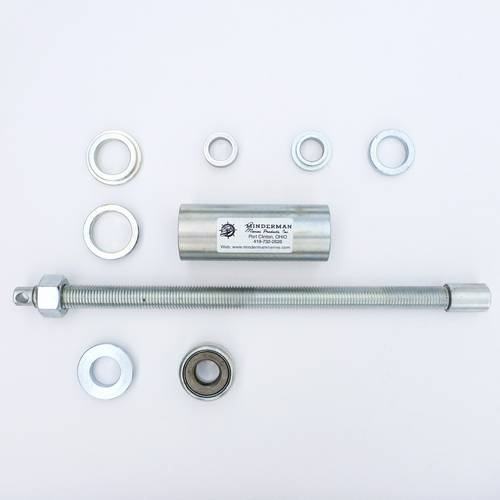 Strut Puller 1.250" OD - 2.00" OD
The Algonac Strut Bearing Puller eliminates the removal of the strut from the boat or the hard pounding or sawing of the old bearing. Just select the proper bushing and screw the old bearing out. Reverse the procedure and pull the new bearing into place. The puller is designed to remove and install strut bearings from 1 1/4" O.D. to 2" O.D.