Minderman Shaft Puller SP1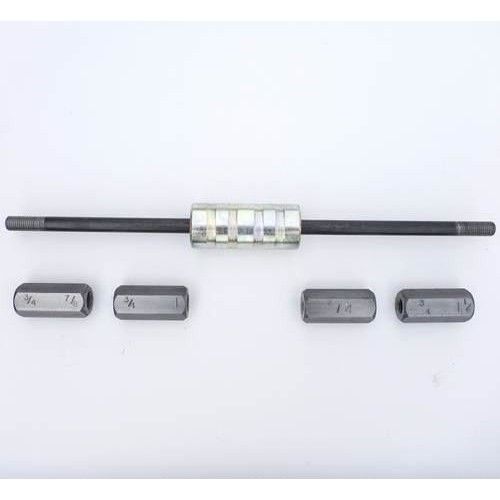 Shaft Puller 1" - 1.50"

The Algonac Shaft Puller is made of high quality stress proof steel to exacting specifications of maximum protection of the shaft threads. It operates on the jack hammer principle. You can pull the toughest shafts with no more lost tempers, pipe wrench marks, or skinned knuckles, just install the proper size nut, loosen coupling set screws and proceed with the slide hammer.
The new or repaired shaft can be put back into the boat by reverse procedure. The standard puller accommodates shafts from 1" through 1 1/2". Optional nuts for 7/8" shafts available.