Minderman Model B Puller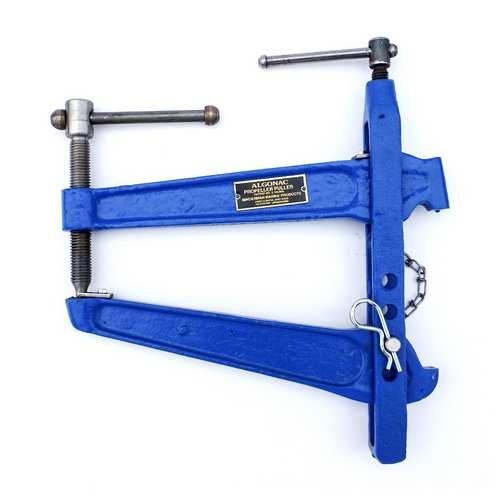 Model B Propeller Puller
Props 24 to 80 inches (maximum jaw opening 15 inches)
A Great Time-Saver! Protects the Propeller, the Shaft, and the Bearings. Pulls 2, 3, and 4-Blade Wheels quickly, without disturbing close coupled rudders. Requires only minimum clearance between hub and strut or stern bearings.