Michigan 012005 Propeller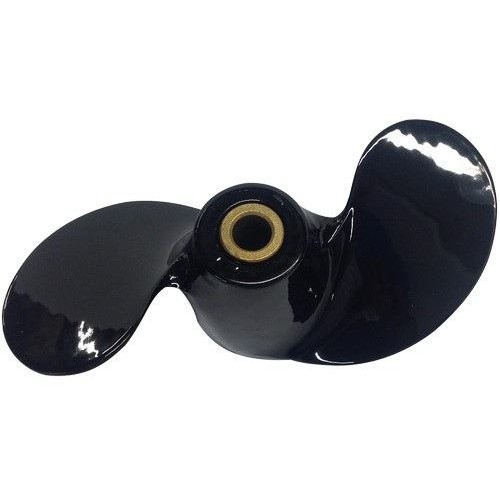 2 Blade Aluminum 8 x 7.25 RH
Hub System - Rubber Bushing
MICHIGAN MATCH®
We pass the savings on to you in the form of a high quality, better-performing propeller that typically costs less than the engine manufacturer
propeller you're replacing. Every Michigan Match® propeller features a NAVAL brass spindle with a rubber cushioned hub which absorbs impact and
the stress caused by shifting gears. The rubber bushing is designed to spin free under significant impact, reducing the potential for lower unit damage.
Great primary propeller, yet priced as a weekend-saver spare!
• Improved powder coating and beefier bushing
• Perfect replacement propeller
• Available in aluminum
Recommended Boat Applications: Inflatables, Aluminum Consoles, Walleye Boats, Offshore Singles, Pontoons, Skiboats, Family Cruisers, Workboats, Houseboats
Want to be sure you're paying the lowest price?
We guarantee it.

We are doing everything possible to provide you the best products at the lowest prices possible. Due to the high number of products in our store it is possible some of the prices on our products are not up to date.

If you find one of our products in stock. with a lower price than ours, please use this form. We will compare the prices and will offer you the product at the same price!
*Valid for U.S. websites only!
Please fill in the form below:
*
Required fields
Size
Diameter
8
Pitch
7.25
Material
Material
Aluminum
Style
No. of Blades
2
Rotation
RH
Hub System
Rubber
Type
Model Name
Michigan Match