Powertech NRS4 13-1/4 x 19 Universal V4 Stainless Propeller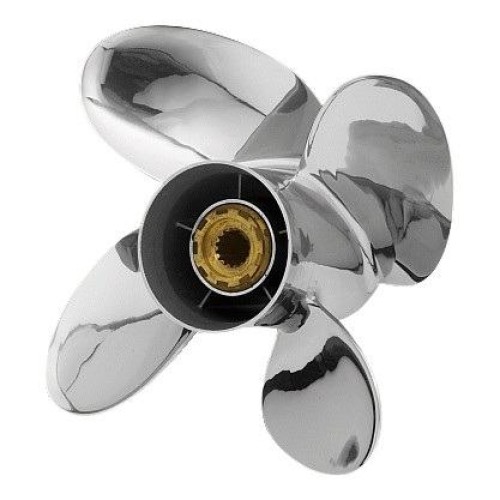 PowerTech
Part# NRS4R19PVT145
4 Blade Stainless 13.25 x 19 RH V4
Hub Kit - Sold Seperately
NRS4-13.25" Diameter, Powertech Props Turbo Series 4 Blade Stainless Propeller for OMC, Honda, Mercury, Yahaha & Tohatsu Outboard Motors.
Similar to Turbo & Mercury Laser II.

4.25" Gearcase
Thru Hub Exhaust
Accepts Flo Torq or XHS Hub Kits
High Polish Finish

DESCRIPTION:
NRS4-Nissan-Tohatsu Outboard Turbo Style Powertech 4-Blade propeller is 13.25" diameter available in 1" increments from 14" to 21". Available in right and left-hand rotation, perfect Flats 'n' Bay prop.
Want to be sure you're paying the lowest price?
We guarantee it.

We are doing everything possible to provide you the best products at the lowest prices possible. Due to the high number of products in our store it is possible some of the prices on our products are not up to date.

If you find one of our products with a lower price than ours, please use this form. We will compare the prices and will offer you the product at the same price!
*Valid for U.S. websites only!
Please fill in the form below:
*
Required fields
Size
Diameter
13
Pitch
19
Material
Material
Stainless
Style
No. of Blades
4
Rotation
RH
Hub System
Universal not included
Type
Model Name
NRS4