Morse E00100 Albacore 0.750" Bearing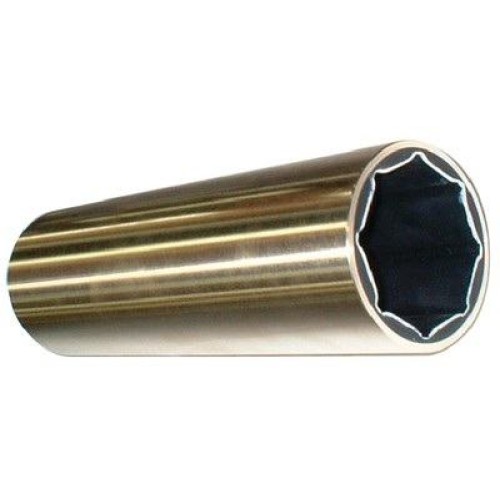 Morse E00100 Albacore Brass Bearing
A-Shaft Size: 0.750"
B-Outside Diameter: 1.250"
C-Length: 3.000"
Metal Wall Thickness: 0.125"
Morse Marine Bearings are rubber lined and water lubricated. They require no seals and no oil or grease for lubrication. Lubrication is provided by the water in which the vessel is traveling, making these bearings environmentally friendly. The high durability rubber liner is resistant to abrasion caused by particles in the water. The rubber is also oil and chemical resistant. The resilience of the rubber liner allows these bearings to dampen noise and vibration. The use of water as a lubricant provides efficient low friction operation and a stable lubricant film due to the water's incompressibility. The rigid outer shell is made of naval brass. Morse Marine Bearings are precision molded and machined for consistently accurate dimensions and concentricity.
Size
Shaft Size
0.750"
Outside Dia
1.250"
Overall Length
3.000"