PSS Pro Bellow Maintenance Kit 07-114-200PR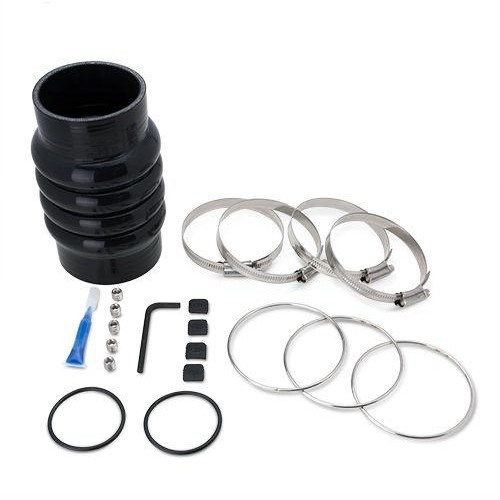 PSS Pro Bellow Maintenance Kit for Shaft Size: 1.25" or 32mm Stern Tube Diameter 2.00"
As with any rubber / silicone hose below waterline, the PSS PRO bellow must be inspected on a regular basis for any signs of wear, aging or chemical deterioration. PYI suggests preventative maintenance with a precautionary replacement recommendation in 8-10 year intervals. During bellow replacement it is recommended that the o-rings & set screws in the stainless steel rotor also be replaced.
What's Included?
Silicone Bellow - 1qty
Bellow rings – 3qty (Standard on sizes 2-1/4" (60mm) to 3-3/4" (95mm) and optional for smaller sizes)
Nitrile o-rings - 2qty
Set screws - 5qty
316SS Hose clamps - 4qty
Tube of Thread Lock - 1qty
Allen key - 1qty
Size
Shaft Size
1.250" ( 1-1/4" ), M32 (32mm)
Stern Tube Outside Dia.
2.000" - 2.125"