Powertech AD-S-14 X 21 Suzuki V4 Aluminum Propeller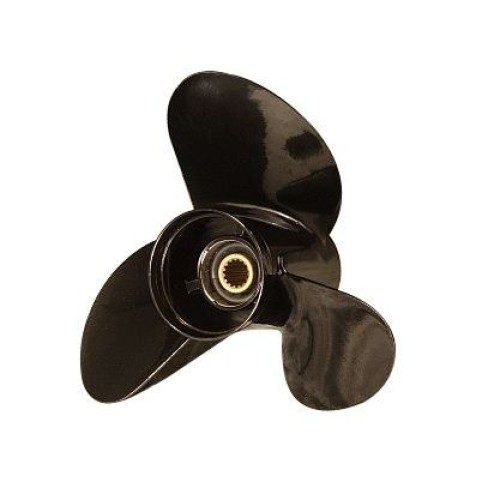 PowerTech
Part# AD-S-14X21
3 Blade Aluminum 14 x 21 RH Propeller
D-S Powertech Props Aluminum series Propeller fits Suzuki Four Stroke Outboards DF90-140.

DESCRIPTION:
D-S 14" Diameter available in 15,17,18,19 & 21 pitch. An excellent all-purpose Powertech propeller, designed to match factory 90-140 hp Suzuki & Evinrude-Johnson 4-Stroke Outboards - Aluminum -Black Powdercoated - OEM rubber hub bushing installed.
OEM Rubber Hub Bushing
Thru Hub Exhaust
15 Tooth Spline
4.25" Gearcase
Want to be sure you're paying the lowest price?
We guarantee it.

We are doing everything possible to provide you the best products at the lowest prices possible. Due to the high number of products in our store it is possible some of the prices on our products are not up to date.

If you find one of our products in stock. with a lower price than ours, please use this form. We will compare the prices and will offer you the product at the same price!
*Valid for U.S. websites only!
Please fill in the form below:
*
Required fields
Size
Diameter
14
Pitch
21
Material
Material
Aluminum
Style
No. of Blades
3
Rotation
RH
Hub System
Rubber
Type
Model Name
D-S