PSS Pro Bellow Maintenance Kit 07-114-200PR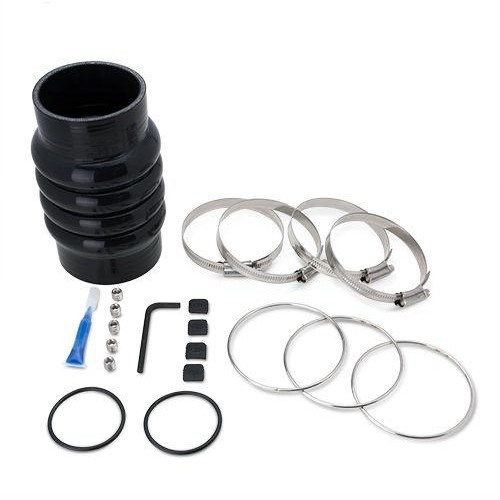 PSS Pro Bellow Maintenance Kit for Shaft Size: 1.25" or 32mm Stern Tube Diameter 2.00"
As with any rubber / silicone hose below waterline, the PSS PRO bellow must be inspected on a regular basis for any signs of wear, aging or chemical deterioration. PYI suggests preventative maintenance with a precautionary replacement recommendation in 8-10 year intervals. During bellow replacement it is recommended that the o-rings & set screws in the stainless steel rotor also be replaced.
What's Included?
Silicone Bellow - 1qty
Bellow rings – 3qty (Standard on sizes 2-1/4" (60mm) to 3-3/4" (95mm) and optional for smaller sizes)
Nitrile o-rings - 2qty
Set screws - 5qty
316SS Hose clamps - 4qty
Tube of Thread Lock - 1qty
Allen key - 1qty
Want to be sure you're paying the lowest price?
We guarantee it.

We are doing everything possible to provide you the best products at the lowest prices possible. Due to the high number of products in our store it is possible some of the prices on our products are not up to date.

If you find one of our products in stock. with a lower price than ours, please use this form. We will compare the prices and will offer you the product at the same price!
*Valid for U.S. websites only!
Please fill in the form below:
*
Required fields
Size
Shaft Size
1.250" ( 1-1/4" ), M32 (32mm)
Stern Tube Outside Dia.
2.000" - 2.125"