Quicksilver 8M0101603 Flo Torq Hub Kit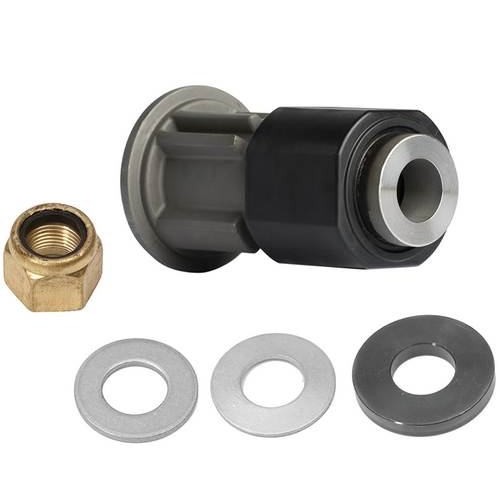 Flo-Torq SSR HD Hub Kit 8M0101603 - Equivalent to Mercury 8M0101601
Mercury Outboards with 1.25" prop shaft
225/250 HP Pro XS, 300/350 HP Verado, 400R Verado
Introducing the Flo-Torq Soft Shift Rubber HD, the next generation of Quicksilver Propeller's Flo-Torq Hub Systems. The Flo-Torq SSR HD is a combination of Quicksilver's new SSR technology along with the durability of a solid stainless steel hub, allowing it to be the quietest and smoothest shifting propeller hub system in the market for high horsepowered outboards
25% reduction in transom vibration
25% reduction in shift noise
• Designed to transfer the maximum thrust of Mercury's next generation of Verado outboards.
• First propeller hub system to provide shift absorption with no additional hardware.
• Fits 225+ horsepower outboards using a 1.25" propeller shaft.
• Works with current Quicksilver propellers.
Want to be sure you're paying the lowest price?
We guarantee it.

We are doing everything possible to provide you the best products at the lowest prices possible. Due to the high number of products in our store it is possible some of the prices on our products are not up to date.

If you find one of our products with a lower price than ours, please use this form. We will compare the prices and will offer you the product at the same price!
*Valid for U.S. websites only!
Please fill in the form below:
*
Required fields