Quicksilver Q3 48-8M0103517 Propeller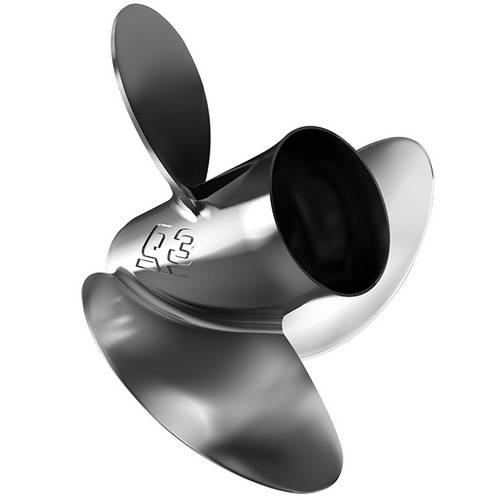 Q3
Mercury Enertia Equivalent 48-8M0070074
3 Blade Stainless Steel 15-5/8 x 13 RH
48-8M0103517
Hub System - Requires- Flo Torq II Hub Kit - Not Included
The Q3 is a revolutionary propeller that improves both acceleration and top speed on center consoles, high horsepower pontoons, and sterndrive powered runabouts. The design consists of high rake angles and thin blades resulting in the Q3 being the highest performing 3‑blade propeller in the Quicksilver line‑up.
Equipped with PVS ‑ Performance Vent System
Available in 11 - 21 pitch increments
Right-hand rotation only
Fits all outboards 90 Command Thrust and up, Alpha One and Bravo One sterndrives
Want to be sure you're paying the lowest price?
We guarantee it.

We are doing everything possible to provide you the best products at the lowest prices possible. Due to the high number of products in our store it is possible some of the prices on our products are not up to date.

If you find one of our products with a lower price than ours, please use this form. We will compare the prices and will offer you the product at the same price!
*Valid for U.S. websites only!
Please fill in the form below:
*
Required fields
Size
Diameter
15.625
Pitch
13
Material
Material
Stainless
Style
No. of Blades
3
Rotation
RH
Hub System
Flo-Torq II
Type
Model Name
Q3,Enertia