Michigan 3N13DJX Propellers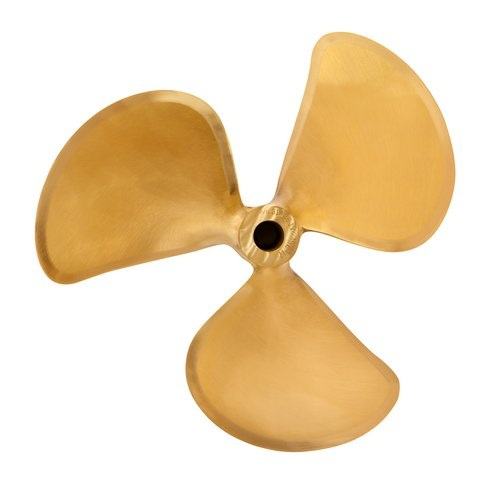 3 Blade Nibral 13" Diameter DJX
Standard Taper Bore 0.875" - 1.125"
0.610 E.A.R.
"DJX" are an evolution of the tried and true Dyna-Jet and Dyna-Quad series propellers. The designs have been modified to be better suited to highly loaded, limited tip clearance applications. All "X" series propellers are CNC machined to facilitate very accurate and repeatable product. The availability of this series will be progressive, with additional sizes being added regularly. Availability will be size specific, in a range of bores, and without or with all degrees of cup.
Want to be sure you're paying the lowest price?
We guarantee it.

We are doing everything possible to provide you the best products at the lowest prices possible. Due to the high number of products in our store it is possible some of the prices on our products are not up to date.

If you find one of our products with a lower price than ours, please use this form. We will compare the prices and will offer you the product at the same price!
*Valid for U.S. websites only!
Please fill in the form below:
*
Required fields
Size
Diameter
13
Material
Material
Nibral
Style
No. of Blades
3
Type
Model Name
DJX - X Series