Volvo Duoprop 22898622 G2 Front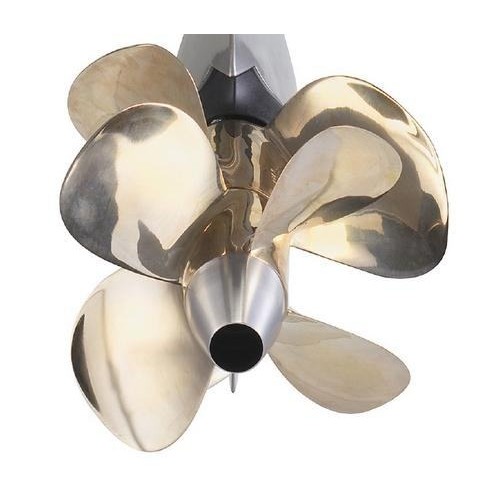 **Single Propeller Only**
Volvo Duoprop 22898622 G2 Front
Old# 3587386
Old# 3863012
Type G – Nibral Duoprop propellers
Designed to capture the tremendous torque from the D4 and D6 engines, the patented blade
geometry provides optimal interaction between front and rear propellers for outstanding
efficiency and smooth and comfortable operation. The large blade area and great strength
ensure maximum grip and maneuverability. The extremely strong nibral (nickel-bronzealuminum)
alloy ensures minimum growth and excellent durability. Complete with shockabsorbing
rubber bushing and galvanic isolation makes it perfectly matched for the DPH-drive.
• Patented blade geometry, outstanding efficiency and comfort.
• Excellent durability, minimal marine growth.
• Extremely strong nibral (nickel-bronze-aluminum) alloy.
• Galvanic isolation protects the drive from corrosion caused by the propellers.
• Shock-absorbing rubber bushing reduces vibrations and stress on the drivetrain.
• Three-blade front propeller and four-blade rear propeller.
Want to be sure you're paying the lowest price?
We guarantee it.

We are doing everything possible to provide you the best products at the lowest prices possible. Due to the high number of products in our store it is possible some of the prices on our products are not up to date.

If you find one of our products with a lower price than ours, please use this form. We will compare the prices and will offer you the product at the same price!
*Valid for U.S. websites only!
Please fill in the form below:
*
Required fields
Material
Material
Nibral
Style
No. of Blades
3
Rotation
LH
Position
Front
Type
Duoprop Type
G2