Volvo Duoprop 21924262 J2 SET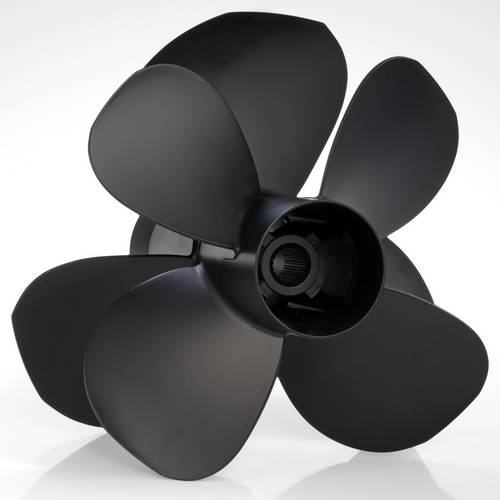 Volvo Duoprop 21924262 J2 SET
280, 290, DP Drives
Type J – Aluminum Duoprop propellers
A completely modern aluminum propeller designed for our classic Duoprop drives. The patented blade geometry and large propeller diameter provides optimal efficiency as well as quiet and smooth operation. A special high-strength aluminum alloy and squeeze casting process makes the propellers stronger and more durable than traditional die-cast propellers. Four layers of paint ensures excellent corrosion protection performance.
• Patented blade geometry and large active propeller diameter.
• Strong and durable high-strength aluminum alloy.
• Excellent anti-corrosion performance.
• Three-blade front propeller and four-blade rear propeller.
• Replaces type A and type B propellers (see below for details).
Note! Always use type C stainless steel propellers in engines exceeding 240 hp or capable of speeds above 38 knots (45 mph).
A Series numbering corresponds to J-Series numbering (approx.) i.e. A5 = J5
B Series numbering corresponds to one size larger J-Series numbering (approx.) i.e.B5 = J6
Same hardware as for A and B series are used, like propeller cone, propeller nuts and washers.
Note! Do not mix J-Series with A or B series on the same drive. For twin applications use only the same propeller type on both drives.
Want to be sure you're paying the lowest price?
We guarantee it.

We are doing everything possible to provide you the best products at the lowest prices possible. Due to the high number of products in our store it is possible some of the prices on our products are not up to date.

If you find one of our products with a lower price than ours, please use this form. We will compare the prices and will offer you the product at the same price!
*Valid for U.S. websites only!
Please fill in the form below:
*
Required fields
Material
Material
Aluminum
Style
No. of Blades
3 & 4
Rotation
LH & RH
Position
Set
Type
Duoprop Type
J2